Pathways to Perfect Partnership
Unpack Your Relationship Baggage Now!!!
Becky Arrington of Arrington & Associates is a Clinical Alchemical Hypnotherapist and a Life Altering Coach, Specializing in Relationships.
Is the love seen in the movies even possible?
Are you wanting more intimacy, communication and closeness in your relationship?
Do you wish your partner understood you better?
Is love illusive to you, and you often pick the wrong people?
Is there an emptiness inside of you that you try to fill by being in a relationship?
Do old relationships threaten your ability to be present in new ones?
Invest in your future by clearing the past of old beliefs, ideas and events. Most relationships are fraught with old lovers, parents, siblings and a host of other characters that infringe on you being the most present and best partner you can be.
Through Becky Arrington's intuitive guidance, a step by step process and life altering Alchemical Hypnotherapy sessions, you will have the opportunity to clear away the past and create an amazing relationship. It's fast, direct and sustainable. The program is designed to be complete in 3-4 months, depending on your level of commitment.
And if you are still looking for Mr. or Mrs. Right, this is the perfect vehicle to bring you to your best self. When you do the work on the inside, your attractor field changes and you bring the perfect match into your life.
Whether you are married, dating, engaged or single, check out the Pathways to Perfect Partnership Program to learn more about this powerful transformational tool that will enable you to create the most successful relationship possible. Contact [email protected]  or call 770-778-2051 to schedule your exploratory session now to see if you or you and your partner are a good fit for the program.
Life Altering Coaching….Are You Ready to Change Your Life?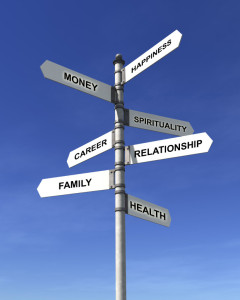 Are you tired of debilitating patterns that are keeping you from your best you?
Is it finally time to clear away the blocks that have been stopping you?
Would you like to create a life filled with freedom and happiness?
Stop Sabotaging and Start Succeeding. If you are like most of us, you have been lugging around old patterns and beliefs, many with roots in childhood,  for many years. The ones you make excuses for and rearrange your life to accomodate. Are you tired of compromising? Tired of being unhappy? Tired of nagging voices in your head telling you what you should or shouldn't do?
If you answered yes…..Arrington & Associates' Life Altering Coaching Program is for you!
It is an individually tailored roadmap for your journey into a life filled with freedom, happiness and clarity. You will gain the ability to finally understand what has been stopping your success and work to clear it to create a joy filled life. The content is specified to your personal goals you want to achieve to reach your peak performance state.
Transformation is a process that requires a combination of modalities, processes and time. A series of Alchemical Hypnotherapy sessions coupled with Becky Arrington's intuitive guidance through her coaching gives you sustainable results like no other program. Individually developed to target your specific goals, this program is Life Altering.
If you are ready to change your life and see how Life Altering Coaching can set you free, contact [email protected] or 770-778-2051 to schedule a free assessment call to see if you are right for this program.
Life Altering Coaching for Executives and Business Owners
Becky Arrington will work personally with individual professionals, business owners or key executives within an organization to initiate a performance transformation to the next level. In her one-to-one coaching her extraordinary method creates an opportunity to delve into deeper behavioral achievement challenges.
Teaches professionals, individuals and entrepreneurs how to identify triggers and symptoms of non-productive behavior
Shows her clients how to use techniques and life-enhancing strategies that boost confidence, productivity and goal achievement
Helps clients to develop a strategy that sustains positive change while overcoming challenges.
Coaches her clients to identify and release limiting beliefs so they can start living successfully and confidently
Facilitates conscious business professionals to define their spiritual well-being, overcome challenges and blending their spirituality with their life plans.
Guides professionals to build confidence and engage in effective coping skills to achieve more success and fulfillment in life and businessProgram Benefits:Arrington & Associates provides new innovative tools needed to improve collaborative communication and success skills in all situations. Whether it's managing fear of failure, past negative experiences, success blocks, conflict, negative emotions; or just dealing with difficult people, Becky Arrington is a highly skilled consultant, coach and Hypnotherapist. Her life altering programs can:

Facilitate a breakthrough in new thinking applicable to all areas of performance
Clear past challenges and negative beliefs that stand in the way of success
Change unproductive habits clearing the way to adopt new, constructive behavior patterns
Help professionals face past irrational fears with renewed courage and confidence
Neutralize overly reactive behaviors resulting from negative experiences
Help people overcome feelings of inadequacy, lack of confidence or anxiety in the workplace
Handle conflicts, arguments, and other distressing situations rationally and more productively
Clearly define new interactive pathways to achieve future goals
Give people a greater ability to innovate and implement new ideas
Increase effectiveness in relating to and communicating with others
Greater skill in understanding and changing success mindset